Eye Care Associates uses the most up-to-date technology to ensure the best eye care possible. Here are some of the different types of tests and equipment
you may experience
on a visit.
Optomap Ultra-widefield Photography and Angiography
Regular detailed examination of the inside of the eye – the retina, is critical to eye health. Doctors use a number of techniques to examine the retina including looking into the eye, usually after dilating and the use of special cameras for imaging inside the eye. Until recently, most ophthalmic cameras could only photograph about 20% of the retina at a time. We now know that many eye diseases occur or begin at the outer edges of the retina, ("the periphery"), so examining this area is extremely important.
Because seeing the entire retina is so important at Eye Care Associates we have invested in the most advanced camera for ultra-widefield photography and angiography. In a single, quick shot, this camera produces "optomap" photos or angiograms of about 82% of the retina. These optomap images provide superior visibility of the retinal periphery allowing us to see, document, show you, and follow pathology that could not be seen with traditional eye cameras. The optomap exam is quick and painless and combined with the thorough eye exams our doctors are trained to provide this advanced technology offers a new level of diagnostic confidence. We are proud and happy to offer this service to our patients.
For more information on the optomap please visit the optomap
website: https://www.optomap.com/optomap-screening/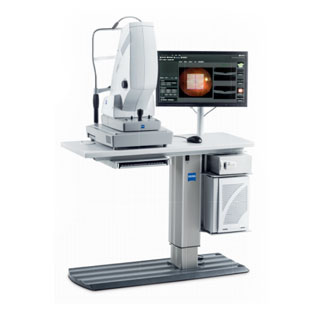 Cirrus 600
This combines digital retinal imaging with Optical Coherence Tomography (sort of like an MRI for the eye). With this we can manage macular degeneration, diabetes, glaucoma and many other eye conditions.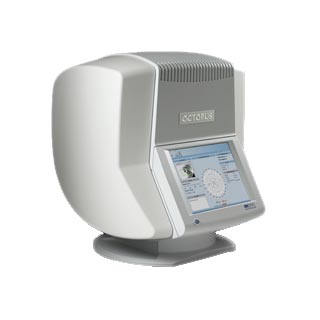 Octopus 600
This is used to assist with Glaucoma detection. It's designed for the examination, analysis and documentation of the field of sight, especially the light difference sensitivity and other functions of the human eye.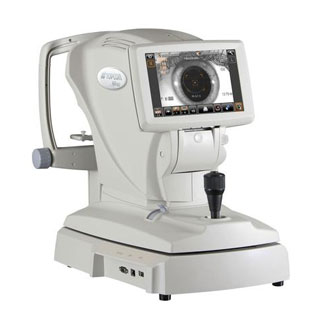 KR-800 Auto Kerato-Refractometer
Very accurate in the assessment of vision, contact lens fitting and various diseases of the cornea and inner eye structures. Using an automated, computerized refracting system, we can determine the best prescription for you.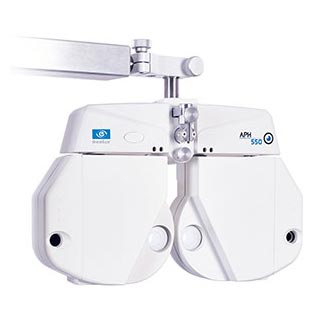 APH 550 Automatic Phoropter
Using a digital computerized refracting system, we can determine the best prescription for you.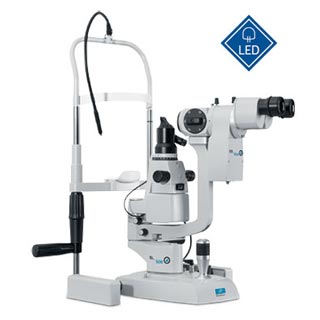 SL500LE Digital Slit Lamp
Evaluates the tear film on the surface of the eye to facilitate diagnosis. May detect many diseases of the eye, including: eyelid diseases such as Blepharitis, Conjunctivitis, Cataracts, Corneal Injuries and diseases such as Keratoconus, retinal diseases such as Macular Degeneration and Retinal Detachment, Dry Eye