The Staff
---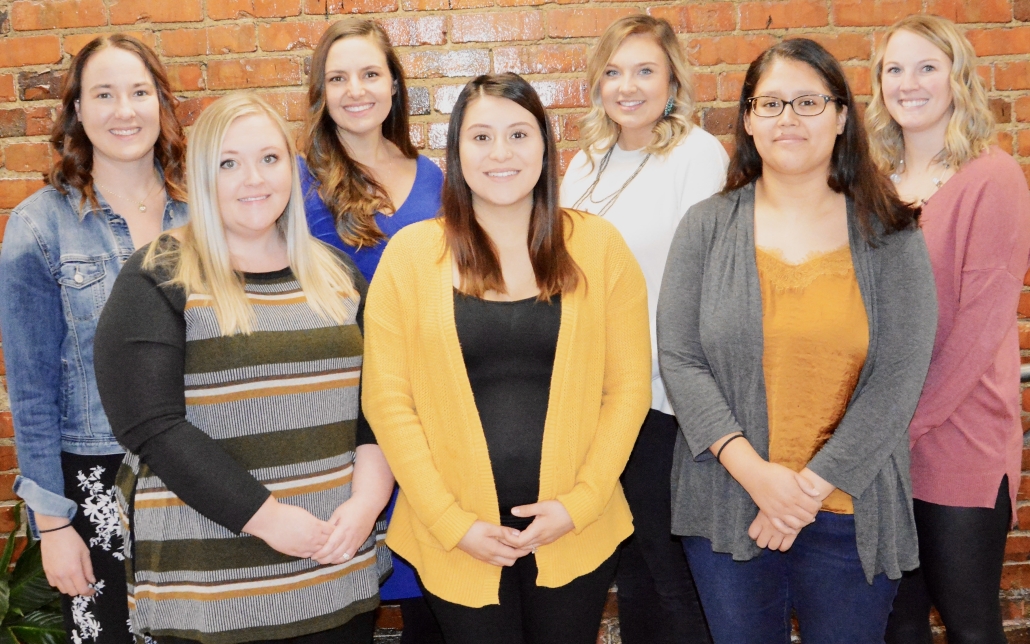 THE STAFF AT EYE CARE ASSOCIATES
Our exceptional eye care staff in Perry, Panora and Stuart, Iowa look forward to helping you and your family with all your eye care needs. We will help you select the most appropriate frames or contact lenses and will meticulously fit your new glasses to meet your needs. At Eye Care Associates, we are dedicated to optimizing your vision care.
Meet Our Teams in Perry, Panora and Stuart, Iowa
Dakota Allen
I am from Panora were I live with my husband and our son. We enjoy camping and being outdoors. My passion for optometry came after I graduated from DMACC in 2013 as an Optometry tech. I enjoy working in a small community were I get to know my patients on a personal level and giving them the gift of sight.
Lisa Anderson
I am from Dayton, IA. I have lived in Perry for 6 years. My husand and I have 2 toddlers-a boy and a girl. In my free time I like spending time outdoors, fishing, hunting, watching sports, baking, and spending time with family.
I enjoy developing good relationships with patients and making a great first impression.
It's also a great feeling when patients put on glasses or contacts and immediately see a difference.
Candis Cochran
I've lived in Perry the last 8 years with my husband and 3 daughters. I enjoy our little homestead with all our animals. In my free time I like to craft, learn photography and hang out with my family.
I enjoy assisting the doctors, working with the team and helping patients understand the importance of getting an annual eye exam & overall eye health.
Isela Jacobson
I've been in Perry for about 20 years. I grew up in the community and graduated from Perry high school. I have 3 daughters and a dog. In my free time I like to relax and spend time with my family watching movies.
I enjoy assisting patients with choosing out their glasses and seeing familiar faces coming back to see us. Working with the community I grew up with has helped provide a more personalized experience for our patients in meeting their optical needs.
Amber Barton
Amber Barton was born and raised in Osceola Iowa. She moved to Guthrie Center in January 2022. She enjoys spending time with family, bottomless buffets and a good Netflix binge. Amber's curiosity with eye care started in 2014 when she was diagnosed with Pigment Dispersion Glaucoma. She knows the importance of annual check-ups and imaging for that reason. Amber's goal is to help as many people as possible with early testing and imaging.
Jarely Cisneros
Graduate from PHS. Outside of work I enjoy traveling, watching football, and spending time with family and friends.
I enjoy interacting with patients of all ages – whether it is doing testing to provide the best care for the health of your eyes to getting their reactions when they receive their glasses or contacts.
Connie Baker
I have lived in Panora all of my life. My husband is Steve Baker. I have two grown children, a daughter, Heather, who lives in Jamaica and a son, Nick, who lives in Aurora, IL. I have 6 grandchildren ages 3-14. I enjoy quilting and attending my grandchildren's sports activities. My husband and I also enjoy going on Caribbean cruises.
Pamela
I was born and raised in Greene County, Iowa. This year my husband and I will celebrate our 40th wedding anniversary. We have a daughter, son-in-law and 2 granddaughters. I love spending time with family, crafting, reading, and photographing nature. 
I have enjoyed working in the optical field for 15 years, working with our doctors, co-workers, and the public to provide the best optical experience for our patients.
Amber
I have worked in the optical field since 2014. Priding myself on finding you the right frames and lenses to complement your face and enhance your visual comfort. 
I have been married to my best friends since 2013. Our prayers were answered when we welcomed our darling daughter in 2021. We enjoy family time, music, rodeos, ISU Cyclones, and all of our furry friends on the farm.
Heather Richards
I live in Jefferson with my husband and youngest daughter.  We also have 6 adult children and 13 grandchildren.  I have worked in optometry for 17+ years.  In my free time I enjoy reading, gardening and spending time with my family.